Fujitsu signs agreement with Andalusian Regional Government to advance regional healthcare cybersecurity ecosystem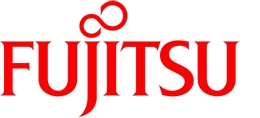 Fujitsu today announced that Fujitsu Spain has signed a General Action Protocol with the Regional Government of Andalusia to establish a framework for collaboration and institutional cooperation, with the ambition to establish Malaga as a center of knowledge on cybersecurity in the field of healthcare and, in particular, the Internet of Medical Things (IoMT) at a national and international level.
Fujitsu will work with the Government of Andalusia to promote new initiatives in the healthcare sector from the Andalusian Cybersecurity Center, based in Malaga, which promotes the design and creation of sophisticated strategies and practices to structure action plans in the Andalusian social and healthcare environment. The Center focuses on measures that deliver a positive social impact, enriching the productive fabric, entrepreneurship, attracting investment, increasing the region's capabilities and generating and retaining talent.
Fujitsu Spain has worked with more than 150 companies in Andalusia and has proven track record in this space, developing security services and solutions for medical devices and IoT in the healthcare sector. Under the agreement, Fujitsu will be provided with devices and applications for the provision of socio-health services for ethical hacking and simulations, working to identify and assess vulnerabilities and potential cyber risks in local healthcare systems. In addition, to nurture and retain security professionals, the project partners plan to partner with the University of Malaga to provide training and certification programs for students in the security field, as well as training courses for medical students.
For the government, this initiative represents a further step towards addressing the challenges, objectives, and lines of action envisaged by the Governing Council of the Andalusian Cybersecurity Strategy 2022-2025, the main objective of which is to position Andalusia as a national and international benchmark in cybersecurity and to implement development measures in this field. With the threats to cybersecurity growing globally and citizens increasingly receiving advanced remote services through digital, connected devices from health centers, hospitals, and social centers, the rapid development of robust and resilient security mechanisms remains an urgent challenge. The cooperation commitment will also be extended to other public entities in Andalusia, including the City Council and the University of Malaga, the Andalusian Health Service, the Agency for Social Services and Dependency and other research, innovation or training entities.
Antonio Sanz, The Minister of the Presidency, Interior, Social Dialogue and Administrative Simplification comments, "The objective of this agreement is to promote strategies and actions around socio-health cybersecurity in Andalusia from the new Cybersecurity Center in Malaga. Furthermore, this type of public-private alliances are more necessary today than ever in the face of the increase in online threats. We are aware of the relevance it has and that is why we are implementing policies and planning actions aimed at ensuring that security in the digital sphere reaches the entire administration, institutions, companies and citizens."
Ángeles Delgado, President of Fujitsu Spain comments, "Our commitment to Andalusia is solid. Since 1977, the year in which we began our commitment to this autonomous region, we have not stopped investing in innovation in the region. We currently have more than 900 jobs in the ICT field and promote the professionalization of the network of small Andalusian companies by collaborating with more than 150 local SMEs. In the field of healthcare we are a global player, and we want Spain to become a fundamental element of our organization. From our Centre of Excellence in Sociosanitary Cybersecurity, we are tackling sophisticated projects that allow us to lead the security of the Spanish sociosanitary field. We will work to develop a strategy that will enable a modern and promising future in the Andalusian hospital environment, especially by working in an initial phase on devices and applications that connect with healthcare and telecare IT systems through online computer networks, the so-called IoMT. This is a key need to push Andalusian medicine and advanced telecare services into another stage of the future."
About Fujitsu
Fujitsu's purpose is to make the world more sustainable by building trust in society through innovation. As the digital transformation partner of choice for customers in over 100 countries, our 124,000 employees work to resolve some of the greatest challenges facing humanity. Our range of services and solutions draw on five key technologies: Computing, Networks, AI, Data & Security, and Converging Technologies, which we bring together to deliver sustainability transformation. Fujitsu Limited (TSE:6702) reported consolidated revenues of 3.7 trillion yen (US$28 billion) for the fiscal year ended March 31, 2023 and remains the top digital services company in Japan by market share. Find out more: www.fujitsu.com.
Press Contacts
Fujitsu Limited
Public and Investor Relations Division
Inquiries
Copyright 2023 JCN Newswire via SeaPRwire.com.